Phase 2 Orthodontic Treatment
Phase 2 Orthodontic Treatment
Are you looking for a friendly orthodontist? Then we can't wait for you to meet Dr. Steve Wood. At Wood Orthodontics, our mission is to provide the best treatment in a comfortable, welcoming environment. We strive to make every visit pleasant and memorable, delivering personalized treatment. And we provide all the unique treatments you or your child need, including phase one and phase two orthodontic treatment in Weatherford. 
Our commitment is that when you leave our office after each visit, your child's smile will reflect the improved quality of life! With experienced staff and advanced treatment types in Weatherford, Texas, getting the perfect smile has never been easier. We also work with new technology, such as custom digital imaging, so we can provide accurate diagnoses during your visits more quickly than ever before.
Call us today at (817) 599-5084 to schedule an appointment – we can't wait to help give your child a happy and healthy smile!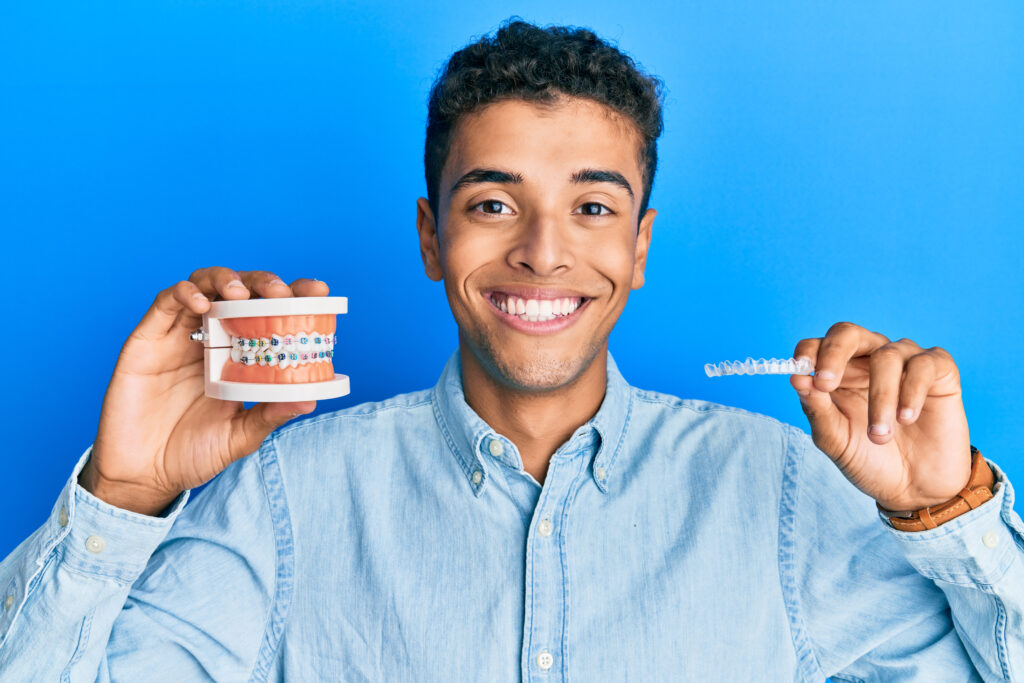 What to Expect During Phase Two Orthodontic Treatment
If your child has just completed phase one orthodontic treatment, you may have questions about what to expect during the second phase of the treatment. The main aim of phase 2 treatment is to ensure the teeth are aligned correctly and have a proper bite. 
How Phase Two Orthodontic Treatment Works
During phase 2 of orthodontic treatment, all the remaining permanent teeth are aligned in a more precise and final position using fixed braces. Once the teeth are aligned, we will make any necessary adjustments to ensure they fit correctly with the opposite arch. Depending on the case, elastics may also help correct the bite.
How Long Does Phase Two Orthodontic Treatment Take?
The duration of phase two orthodontic treatment varies depending on the severity of the case and how well the patient follows Dr. Wood's instructions, such as wearing rubber bands and taking great care of the braces. On average, it can take 12 to 24 months to complete phase two treatment.
Benefits of Phase Two Orthodontic Treatment
The benefits of phase two orthodontic treatment are significant and long-lasting. After treatment, your child will have a beautiful smile and healthy bite, leading to better oral health, improved confidence and self-esteem, and a more positive outlook on life. Additionally, correctly aligned teeth and a healthy bite can prevent and alleviate future dental problems, such as tooth decay and gum disease.
How to Prepare for Phase Two Orthodontic Treatment
You can do a few things to prepare for phase two orthodontic treatment, such as keeping good oral hygiene while wearing braces and avoiding certain foods that could damage the braces. Additionally, maintaining regular visits with Dr. Wood for checkups and adjustments is crucial to ensuring the treatment progresses as planned.
Choosing an Orthodontist for Phase Two Treatment
Choosing the right orthodontist is vital to the success of phase 2 orthodontic treatment. It would be best to find a specialist with the necessary experience, skills, and qualifications to provide exceptional orthodontic treatment. Additionally, you want an orthodontist to listen to your concerns and ensure comfort and satisfaction throughout the treatment process. 
We are confident you will find Dr. Wood has all the qualifications you need in an orthodontist. With many years of experience in the field, he has established himself as one of Weatherford's top orthodontists. He and his team are passionate about creating beautiful smiles and strive to provide you with the highest quality treatment.
Phase 2 Orthodontic Treatment in Weatherford
Phase two orthodontic treatment is crucial in the journey toward a beautifully aligned and healthy smile. With a skilled orthodontist like Dr. Wood of Wood Orthodontics, you can ensure that you or your child has a comfortable and rewarding experience throughout the entire process. 

So, are you ready to take the next step toward a brighter and healthier smile? Contact Wood Orthodontics today to schedule your consultation and look into phase two orthodontic treatment.