Are you thinking about braces but don't know which types might be right?
We offer a variety of braces options in Weatherford, Texas. You can choose traditional metal braces, clear aligners, or any other braces that we offer. 
CONVENIENT OPTIONS IN WEATHERFORD
It is time for you or your child to get braces, and we are so excited to help you on this fantastic journey to straighter teeth. At Wood Orthodontics in Weatherford, TX, we love to help educate our patients on getting different braces types.
Three different braces are available to patients, and we want to make sure you know the differences between them. They all have the same purpose, to correct tooth alignment and bite functionality. But different types may be well-suited for other patients.
Metal Braces
Metal braces are an excellent option for people of all ages. They are the most common of all the braces types. These braces are made of high-quality stainless steel that is incredibly strong and efficient in treatment. We recommend metal braces for moderate to severe orthodontic needs.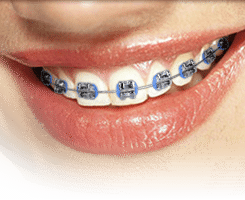 The process for placing metal braces is simple. We bond the metal brackets to each tooth. We carefully adjust the archwire that runs through each bracket to move your teeth in the intended direction gradually.
Unlike the previous designs of mental braces, these new and improved metal braces are smaller and more attractive. Many of our patients appreciate that we can help them customize the color of the rubber bands that attach to the brackets for an individualized look.
The treatment time for metal braces is typically 18 to 24 months, followed by a retention period.
Ceramic Braces
Ceramic braces are made of translucent materials that blend in well with your natural tooth color. The ceramic braces are not as noticeable as the metal braces since they are clear brackets but have the same function and design.
Ceramic braces are sometimes more attractive to adults who prefer more discrete treatment than metal braces.
Ceramic braces are placed and adjusted in the same manner as metal braces. The only difference is the type of brackets that are used. We will help you choose the right color for your ceramic braces so they perfectly match your smile.
The treatment time for ceramic braces is typically 18 to 24 months, followed by a retention period.
Clear Aligners
If you want straighter teeth but don't want to look like you have braces, clear aligners may be an excellent option for you. They are a nearly invisible way to straighten teeth. These are clear, plastic aligners that are custom-made for your smile. The aligners are designed to move your teeth into the desired position gradually.
The aligners are made of smooth, BPA-free plastic that is comfortable to wear and easy to clean. They are also removable, so you can eat and drink whatever you want without worrying about damaging your braces.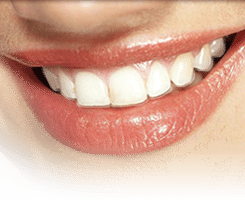 When choosing this as your treatment, different sets of retainers are given to you over time. Each aligner gently guides your teeth toward the orthodontic goal. You'll wear a new aligner to continue your progress after your teeth have moved beyond the function of the previous aligner. 
These customized retainers are removable, making them easier to clean than traditional braces. The treatment time for clear aligners is typically 12 to 18 months, followed by a retention period.
HYBRID ORTHODONTIC TREATMENT
Hybrid orthodontic treatment is a combination of using traditional braces followed by clear aligners. Some bite problems cannot be treated by aligners alone or may be limited in achieving the desired results. 
With hybrid treatment we start with traditional braces and then move into clear aligners when treatment with aligners is more applicable and predictable. This may entail using regular braces anywhere from 6-12 months and then finishing your treatment with clear aligners. During the transition you would receive some retainers to hold the current results in place until you received your aligners. 
Examples where using clear aligners are impractical or treatment can be prolonged are; an impacted tooth, a tooth that is high in the mouth, or severe crowding that may or may not need extractions. Using traditional braces in the beginning for the first few months can speed up your treatment prior to switching to clear aligners.
Various Types of Braces For Your Beautiful and Healthy Smile in Weatherford
If you or a child requires braces and would like to look into the various options, see us or give us a call. Our team loves to help patients achieve a beautiful smile full of healthy, straight teeth with comfortable, effective braces.
We know we can find the perfect braces option for your needs and budget. And with our payment plans, it's easier than ever before to get started on your orthodontic journey.
Schedule an appointment today at Wood Orthodontics. Let us get you started on a path to a straighter, healthier, more functional smile.