Dr. Steve Wood of Wood Orthodontics is the top clear aligner provider in Weatherford, TX, due to his commitment to providing the highest quality of care and service for his patients. He uses the most advanced orthodontic technologies to ensure that his patients get the best results possible.
BENEFITS OF CLEAR ALIGNERS
Many people don't know the extent of the benefits that clear aligners can offer for patients past the obvious straightening of teeth. This post will give you a little more information on the treatment we offer here in Weatherford, Texas, and run through some of the numerous ways clear aligners could help you.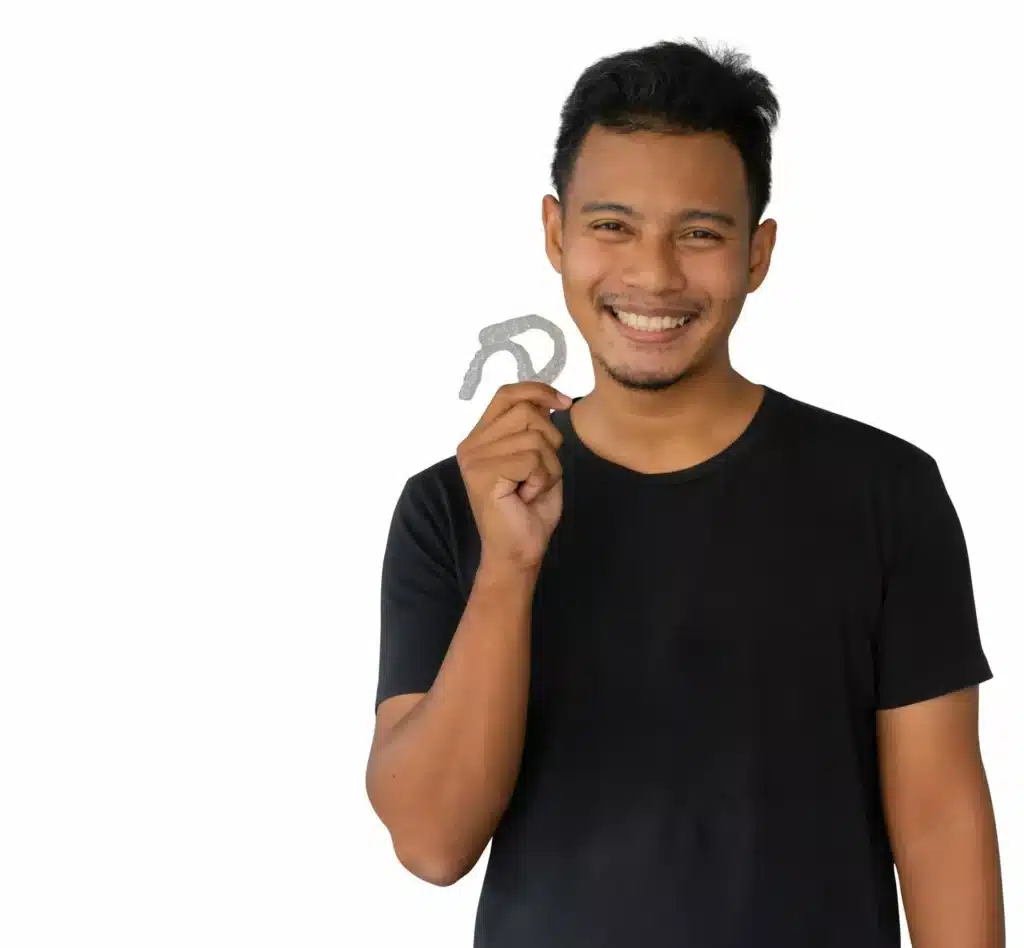 Clear aligners are smooth and are made out of soft plastic, meaning there are no hard wires to cause problems. It also means that they are completely removable, so if you felt discomfort, you could take them out.
Clear Aligners Can Be The Fastest Way To Achieve Results
Everybody's journey to their perfect smile is different, and every patient will get there in different time frames. Braces need at least the same amount of time to straighten teeth and improve the positioning of teeth, but the accuracy that comes with clear aligners can sometimes achieve the same results in a shorter amount of time.
Few Will Notice Your Treatment With Clear Aligners
Because of the metal that makes up standard braces, they're pretty hard to miss in terms of other people seeing them. Being noticeable often isn't as much of an issue in adolescence, when most of your friends and peers might also be in the same boat, but it is understandably less desirable for adults. As you might have guessed from the name, clear aligners eradicate this issue and are practically invisible. It is not uncommon for people to get through clear aligners without friends or colleagues noticing them. Being discreet means you can reap compliments from your newly straight smile without anybody knowing how you got it!
Clear Aligners in Weatherford, TX
Dr. Wood, a board-certified orthodontist, takes the time to listen to his patients and ensures that the treatment plan he creates is tailored to their needs. He is passionate about helping his patients achieve a beautiful and healthy smiles, and his dedication to his patients has made him the top clear aligner provider in the Weatherford area.
Clear aligners do offer an enhanced experience, with outstanding results to go with it. Now that you know a little more about why everybody is going crazy for them, it is time to reach out to Wood Orthodontics and take the next step on your journey toward a perfect smile.